You can easily change your main program and week within the Sweat app:
1. Log in to your Sweat app account.
2. Tap your profile icon at the top right hand corner of the screen.
3. Select 'Manage My Program'.
4. Under 'Program Details':
Choose 'Select Program' to see an overview of the available programs

Tap 'Confirm Program' to set your main program.



Choose 'Select Week', then scroll up and down to choose your week

Tap 'Select' at the bottom of your screen to save.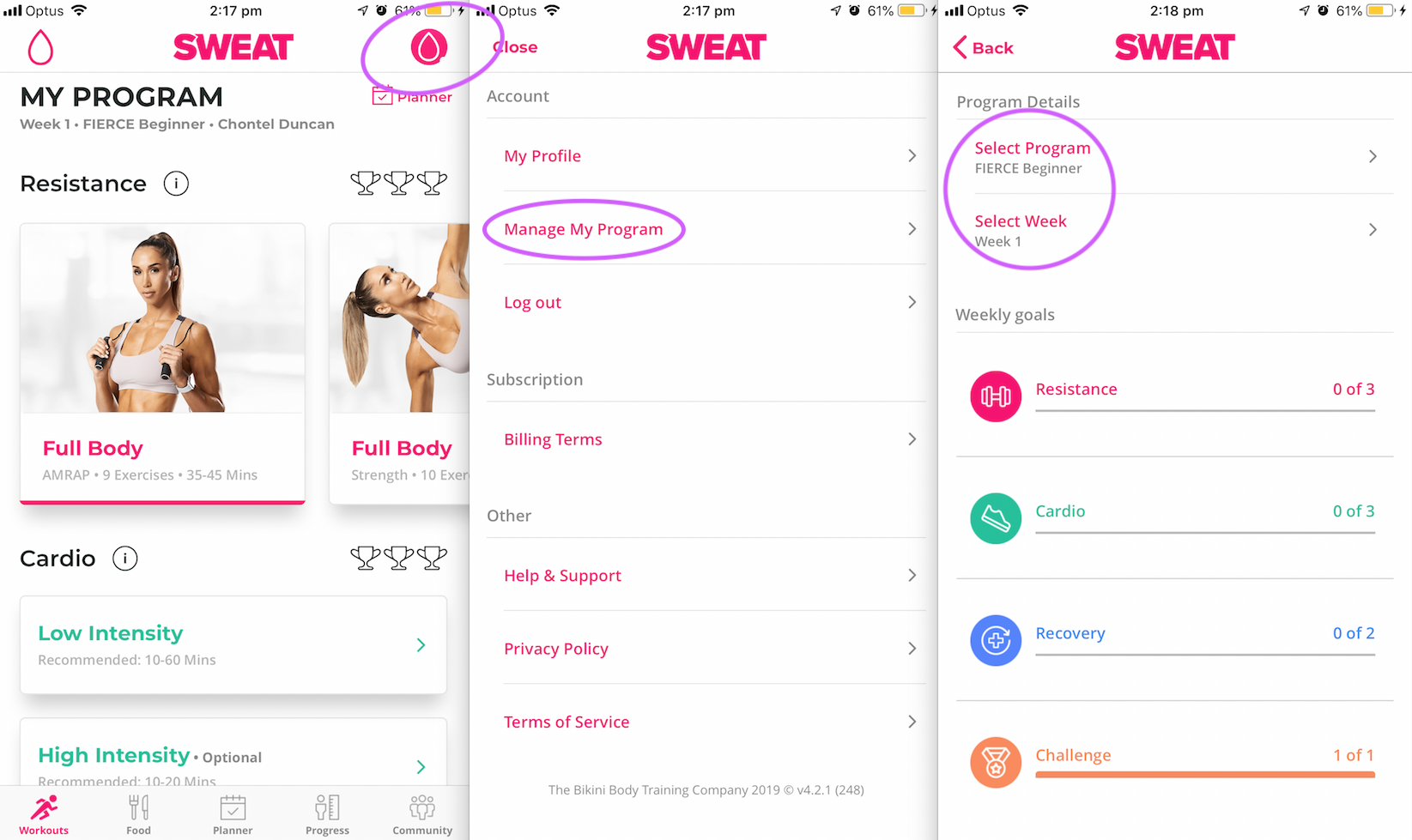 Your program should automatically update to your new program and/or week! 
If these new settings haven't yet taken effect, refresh by force closing and reopening the Sweat app on your device.