Typically, all promotions and offers are applied to your Sweat app subscription through direct links that are sent via our newsletters.
If you have received a promotional code from us or a third party, you will need to log into the web version of Sweat via https://join.sweat.com.
Please note that promotional codes cannot be applied to active subscriptions, therefore you must either cancel your current subscription first and wait for it to expire, or have an existing inactive account.
Please see below to assist you with applying the discount to your subscription.
Where do I enter my promotional code?
After selecting your preferred payment plan from the available options (where applicable), you can enter the promotional code in the 'Enter Promo Code' field, and select 'Apply'.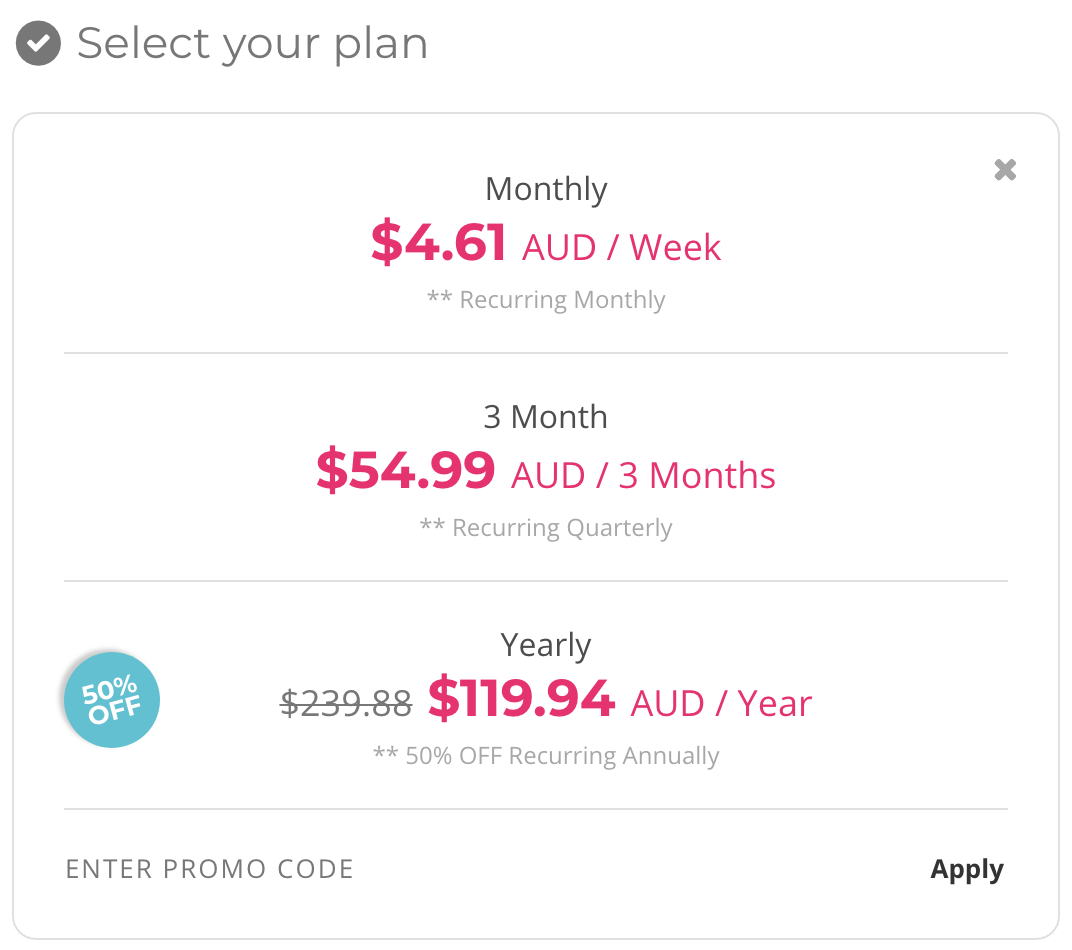 My promotional code didn't work
You will need to 'Apply' the code to your cart before finalising your payment.
If the promotional code has not applied to your purchase, please get in touch with our Support Team using our contact form or contact us directly at support@sweat.com, before completing your purchase.