If you are having trouble logging into Sweat, please ensure you are using the correct email address and password. 

Keep in mind, if you initially subscribed through Facebook or your Apple ID, this may be an old email address that you no longer use.
If you have forgotten your password, simply select 'Forgot your Password' at login and we will send you a separate email to reset your password. Please open your unique link in an incognito or private window to adjust your information.
Please Note: If you do not receive the reset password email we recommend to check your junk/spam folder. 
If you are still having trouble accessing your account, please refer to our Support Article - Trouble accessing my active subscription.
'Error, Something Went Wrong'
If the error message 'Sorry, something went wrong' appears on your screen, this may indicate that you are not connected to the internet. 
We recommend to ensure that you have Mobile Data enabled for the Sweat app, within your device settings.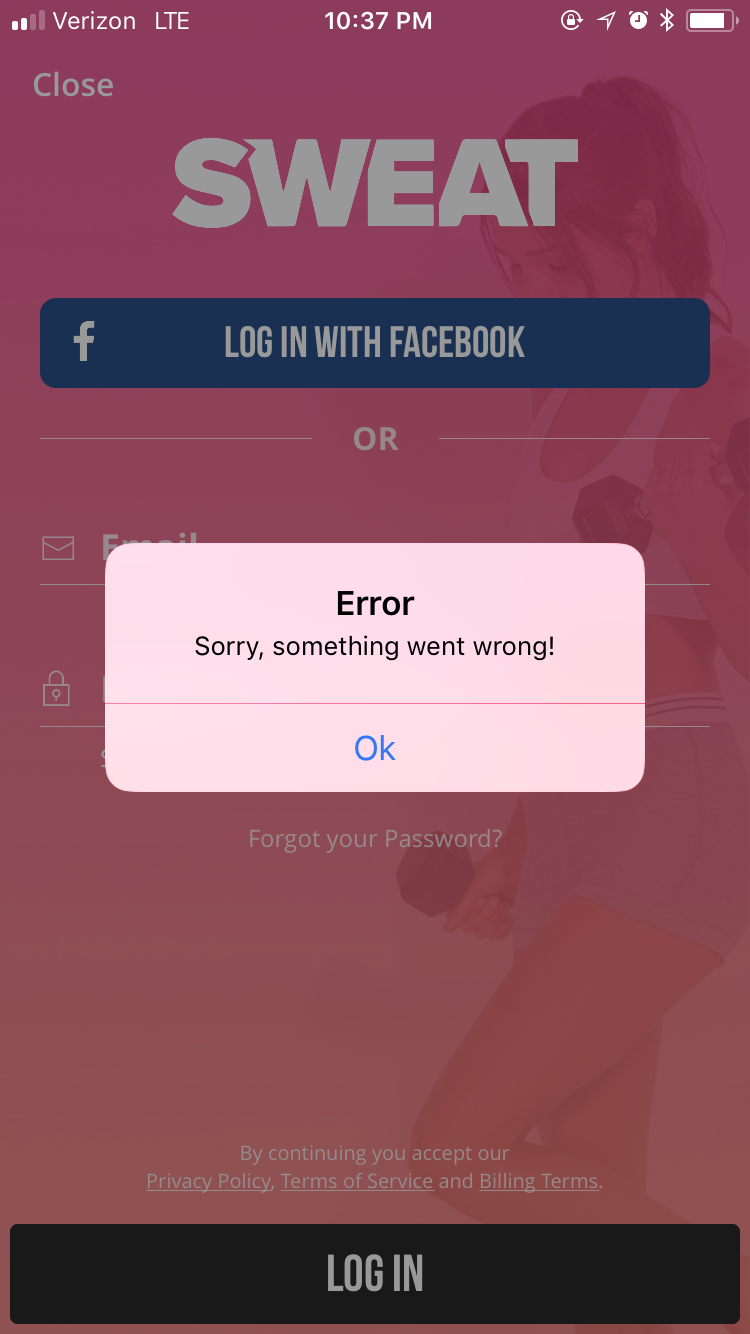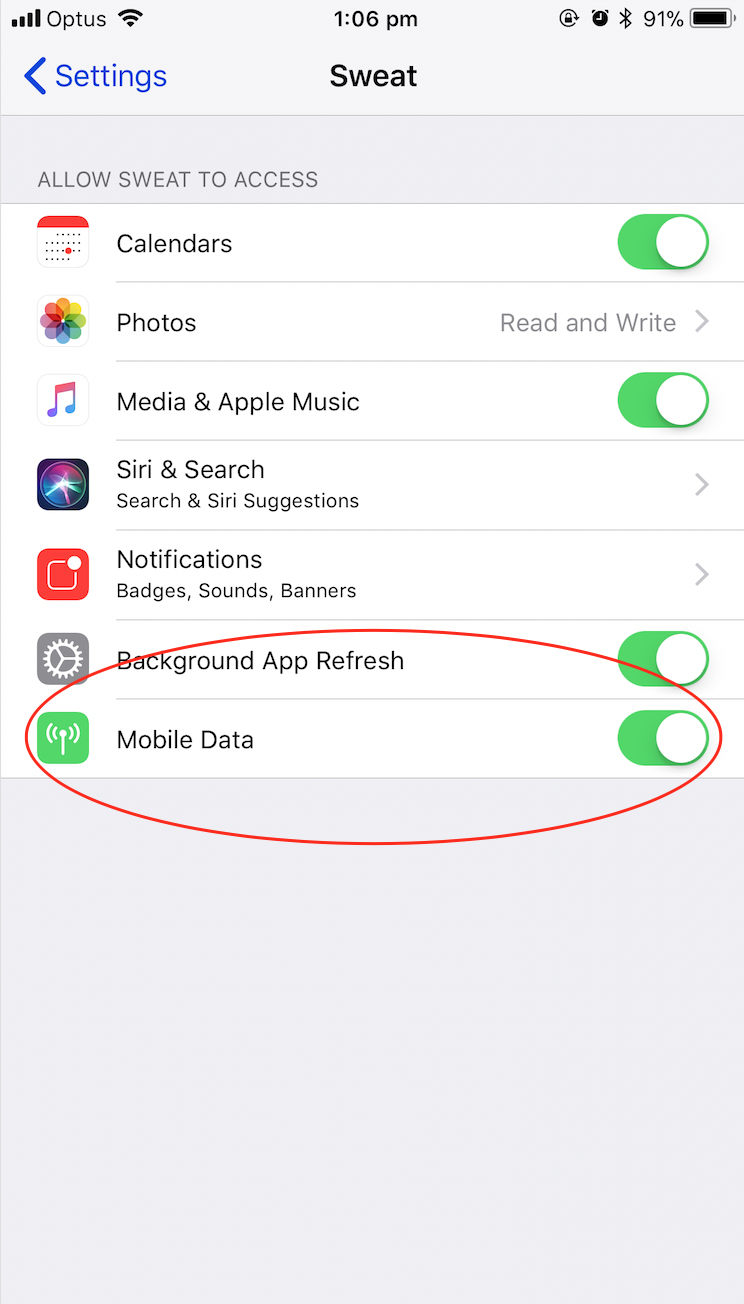 If you are still experiencing issues, please don't hesitate to reach out to our Support Team.