If you are having trouble logging in to Sweat, ensure you are using the correct email address and password. If you initially subscribed through Facebook or with your Apple ID, the account may be associated with an alternate email address.

Apple users have the option to hide their email address by using Apple's 'hide-my-email'. If you have selected this feature, to locate the email address associated with your Sweat account, open the Settings app on your iPhone, tap your name at the top of the screen (Apple ID), Passwords & Security, then under Sign in with Apple, select 'Apps using Apple ID'. Here you will find SWEAT and the email address we received to activate your account. If you want to change this, send us an email with your current email address and the new email address.
Forgot your password?
If you have forgotten your password, select 'Forgot your password?' at the login screen and you will be sent an email with a link that you can use to update your password. We recommend opening the link in an incognito or private window.
If you are having trouble locating the reset password email, please check your junk/spam folder.
For further troubleshooting, see our Support article on activating your paid subscription, here.
'Error' message
If an 'Error' or 'Sorry, something went wrong!' message appears on your screen, this may indicate that you are not connected to the internet.
We recommend ensuring you have Mobile Data enabled for the Sweat app within your device settings.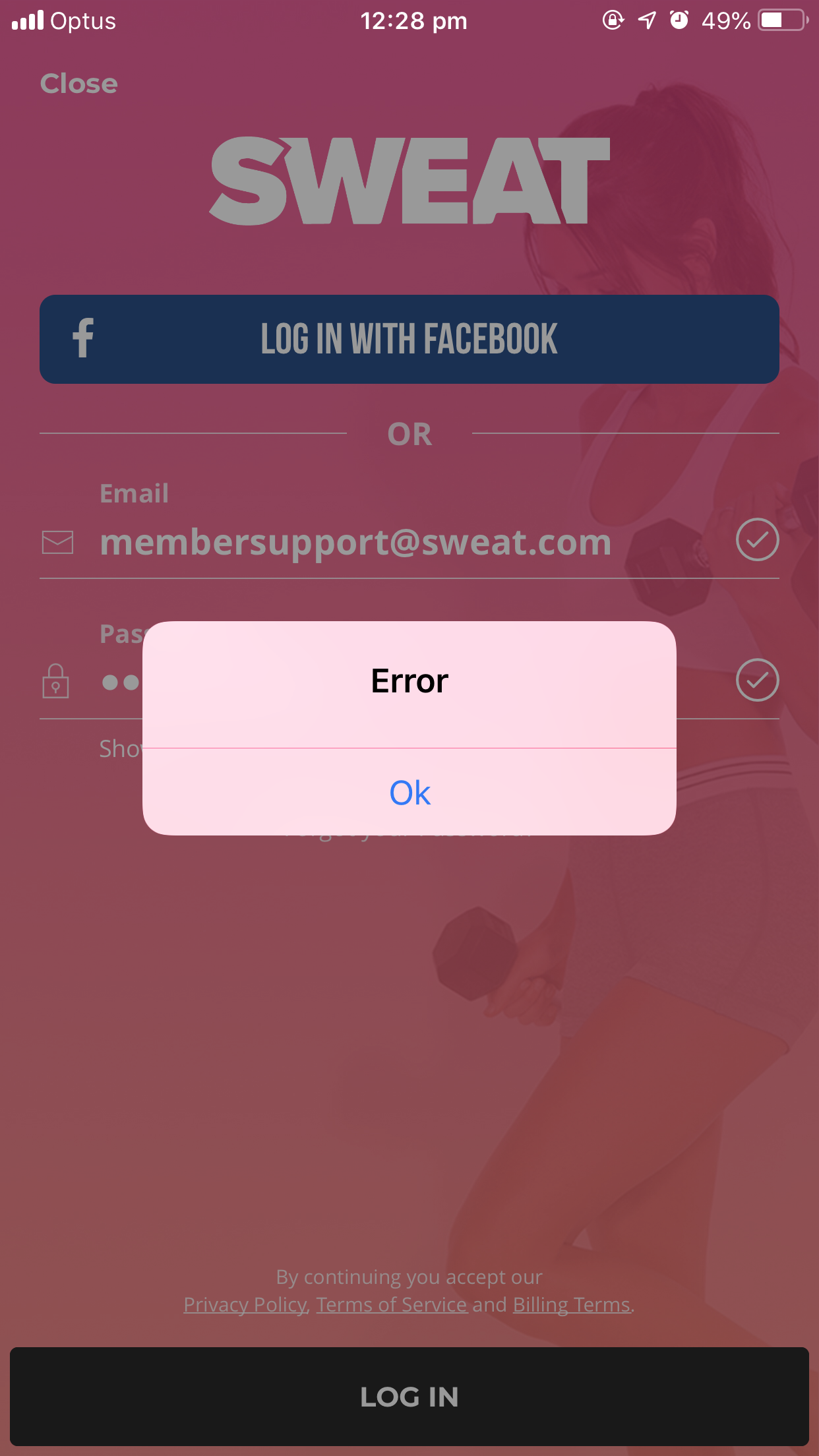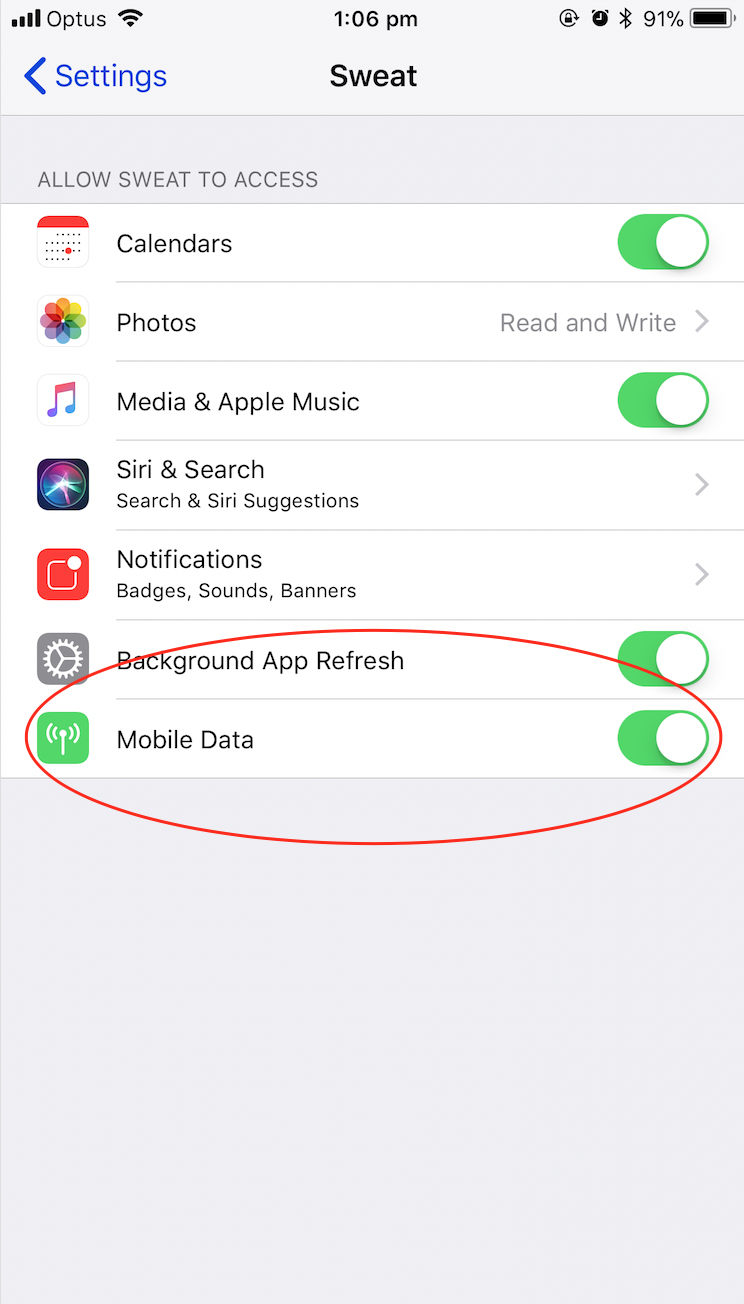 If you are still experiencing issues, please don't hesitate to reach out to our Support Team.