Kayla's 28-minute workout programs are now called High Intensity with Kayla Itsines. To help you select a program, we've listed the new names and a brief description of Kayla's programs below.


Kayla's original 28-minute high-intensity workouts, designed to be completed from home, the gym or outdoors with minimal equipment (chair, dumbbells, skipping rope).
*Includes 8 beginner weeks, made up of bodyweight exercises that will help to build your baseline strength, fitness and confidence to assist with the transition into the program.


Kayla's 28-minute gym workouts combine resistance, strength, and muscle-building exercises. The program utilises gym equipment to get you comfortable with completing different exercises at the gym.
•Includes 4 beginner weeks



High Intensity Zero Equipment can be completed at home with no equipment and includes 3 new workout styles to provide variety in your training.
•Includes 4 beginner weeks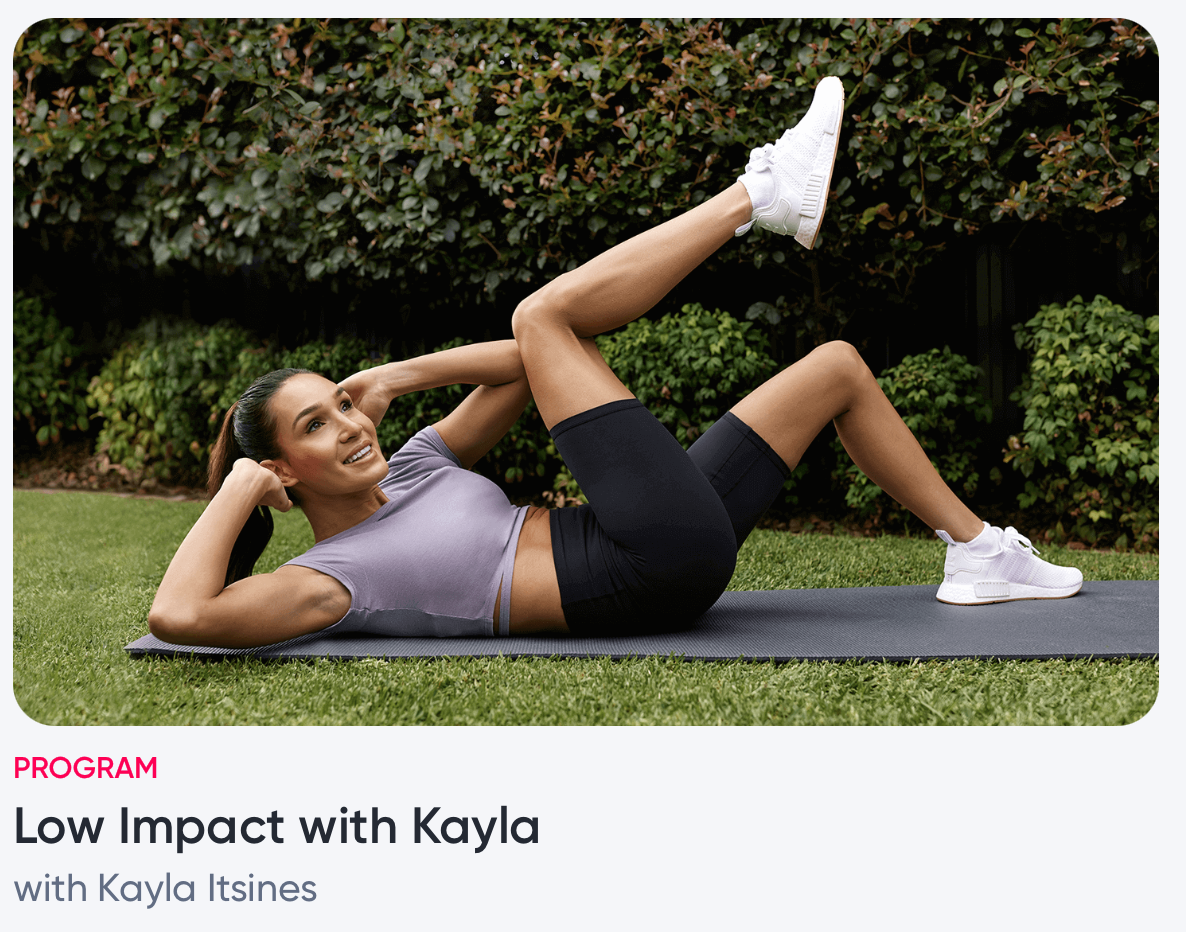 Kayla's no jumping program, featuring exercises programmed in a way that is designed to build foundational strength and fitness without placing stress on your joints! Can be completed at home with minimal equipment (chair and dumbbells).
•Includes 4 beginner weeks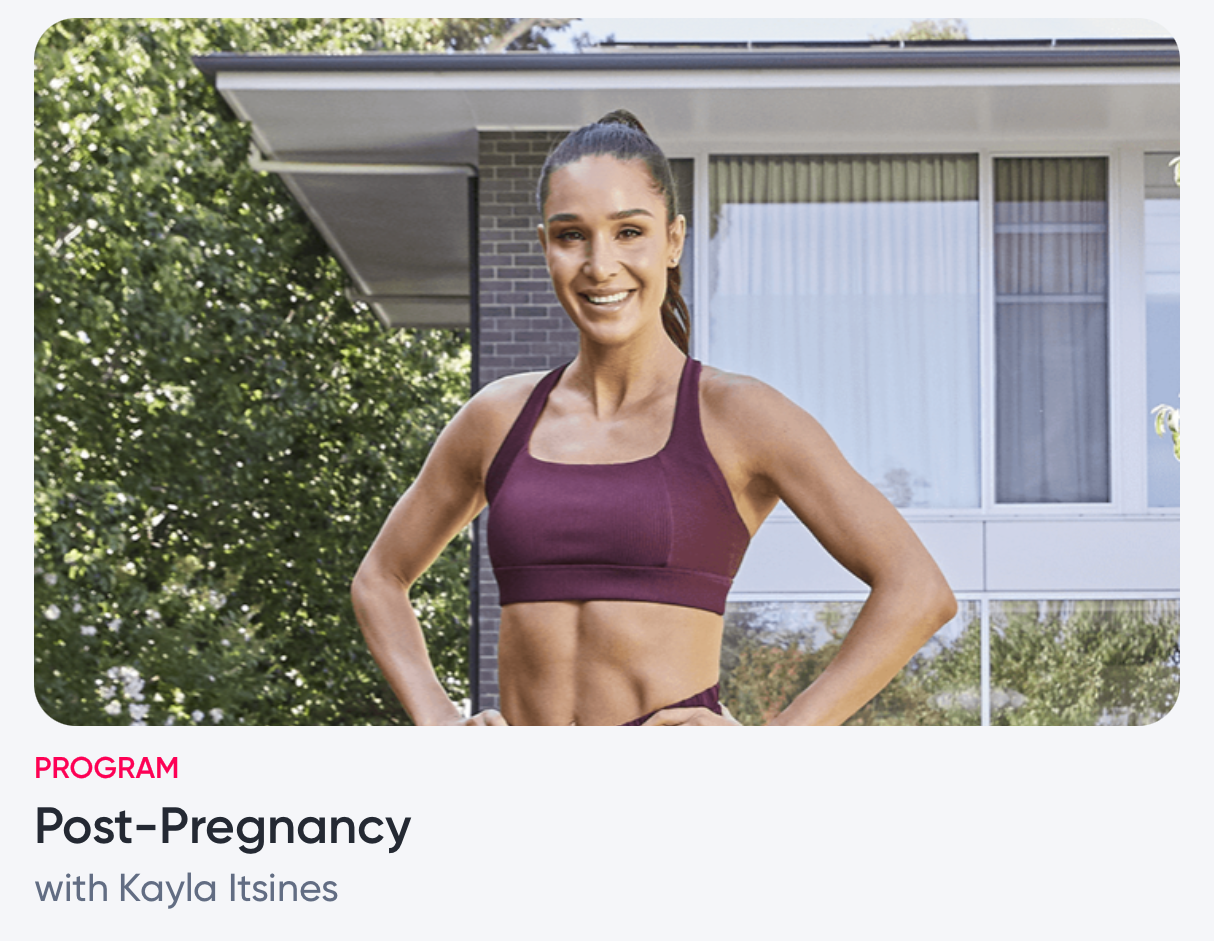 16 weeks of exercises designed to use minimal equipment, with resistance sessions from 15-25 minutes in length that can be completed in the comfort of your own home and at your own pace.
*Includes four foundational weeks for women who may have either had complications during pregnancy, during their labour or the birth of their baby, such as a weakened pelvic floor or delivery by C-section.
While the programs have a new name, everything that the Sweat community know and love about Kayla's workouts is staying the same! Great effective workouts that are designed to be done in 28-minutes!

Check out Kayla's blog to find out more about the history of High Intensity with Kayla and the reasons behind Kayla's decision on updating her program names.