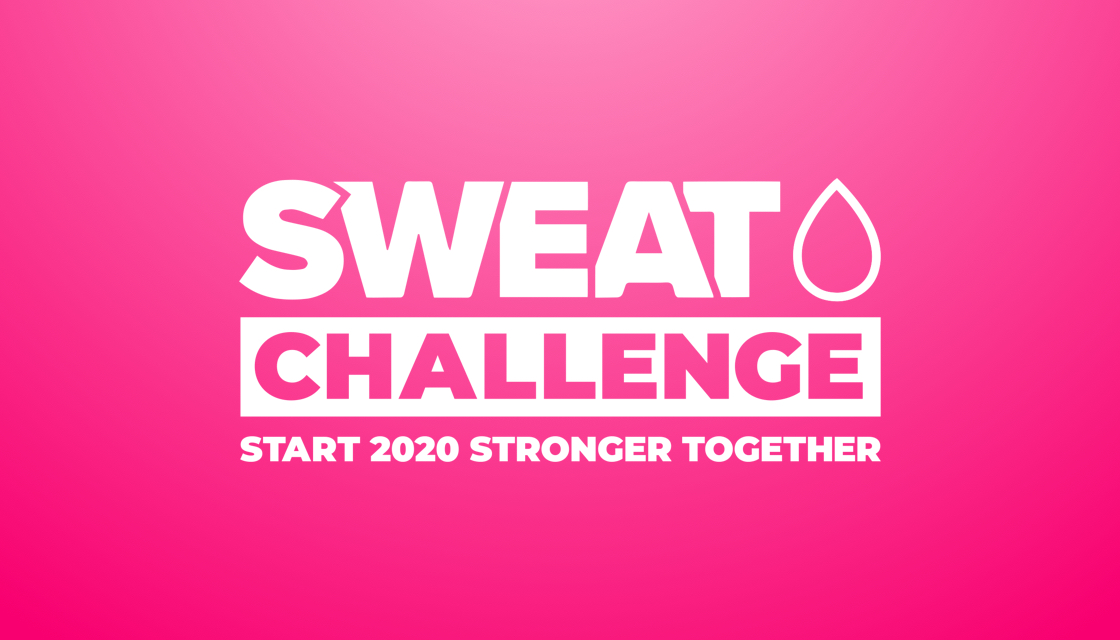 What is the 2020 SWEAT Challenge and when does it start?
The SWEAT 2020 Challenge is a 6-week challenge with exclusive workouts you won't find anywhere else! The Challenge begins on Monday, 13 January 2020 and runs through until Sunday, 23 February 2020. 
What does the 2020 SWEAT challenge include? 
The SWEAT Trainer's have created 6 weeks of unique challenge workouts for their programs. Each Trainer's program has the option to select Starting Out, for beginners, or Challenge Me for intermediate/advanced. During the Challenge, you will be provided with weekly resistance, cardio and recovery workouts. In addition to the weekly workouts, each Trainer has put together a Challenge Workout, targeted to a specific goal.
Ab Burn - Kayla Itsines for BBG & BBG Stronger
Full Body Blast - Kelsey Wells for PWR and PWR at Home
Back & Shoulder Pump - Chontel Duncan for FIERCE
Glute Builder - Stephanie Sanzo for BUILD
Split Series - Sjana Elise for BAM 
Once the challenge begins on Monday, 13 January, you'll find your specialised challenge workouts at the top of the Workouts Dashboard. Every Monday your app will renew into the next challenge week and these workouts will update to provide you with a new set of workouts and challenge. These will include:
Resistance workouts x 2-3
One optional resistance workout
Challenge focus workout chosen by your Trainer
Low-intensity cardio x 2
Recovery x 2
For more information on equipment for the 2020 SWEAT Challenge - Click here!
When and how do I register for the challenge? 
To participate in the 2020 SWEAT Challenge you will need to register within the SWEAT App. 
At the time of registration, you will be required to select the program that you want to follow along with during the challenge. 
Registration will be available in the SWEAT App on Tuesday, 17 December 2019 and closes on Monday, 3 February 2020. 
If you don't see the registration banner at the top of your screen, make sure you have the latest version of the SWEAT app downloaded, and your device is running the most up-to-date operating system. 
Existing members will be able to register by tapping 'Join the Challenge' and selecting their desired program. New members will need to first subscribe to the SWEAT app before being able to register. 
To receive motivation and scheduled workout reminders throughout the challenge, we recommend turning on push notifications in your device Settings. 
Can I change my program/difficulty or leave the challenge? 
You can change your program and difficulty before or during the challenge. If you choose to leave the challenge after registration closes on Monday, 3 February 2020, you will unfortunately not be able to rejoin. To access the limited time workouts, you will need to stay in the Challenge.
What happens when the challenge is over? 
Once the challenge finishes on Sunday, 23 February 2020, you can select to restart your SWEAT program from where you left off, start at a different week or start a new program.
If you're unsure about which program to follow for the 2020 SWEAT Challenge, you can find more information on our blog post HERE.