Trainer Audio is now available for all of our programs within the Sweat app. Trainer Audio provides spoken prompts by our trainers to assist you in your workouts, and make moving through your workout much easier! These have been recorded by our trainers, to give you a more personalised experience.
Trainer Audio is available for BBG, BBG Stronger, PWR, PWR Post-Pregnancy, and BAM (available for Beginner Weeks 1-4 & BAM 1.0 Weeks 1-4 only).
You can adjust your audio preferences at any time, including before and during your workout. If you have music playing in the background - your app will automatically decrease in volume when Trainer Audio is in use, before returning to normal levels.
To turn Trainer Audio on/off before your workout, simply follow the steps below:
When downloading version 3.6 (iOS) and 3.3 (Android), you will receive a pop-up that will allow you to make an initial selection as to whether you'd like to have Trainer Audio on or off.

You can also change your preference via Settings (top right) within the Workout Overview.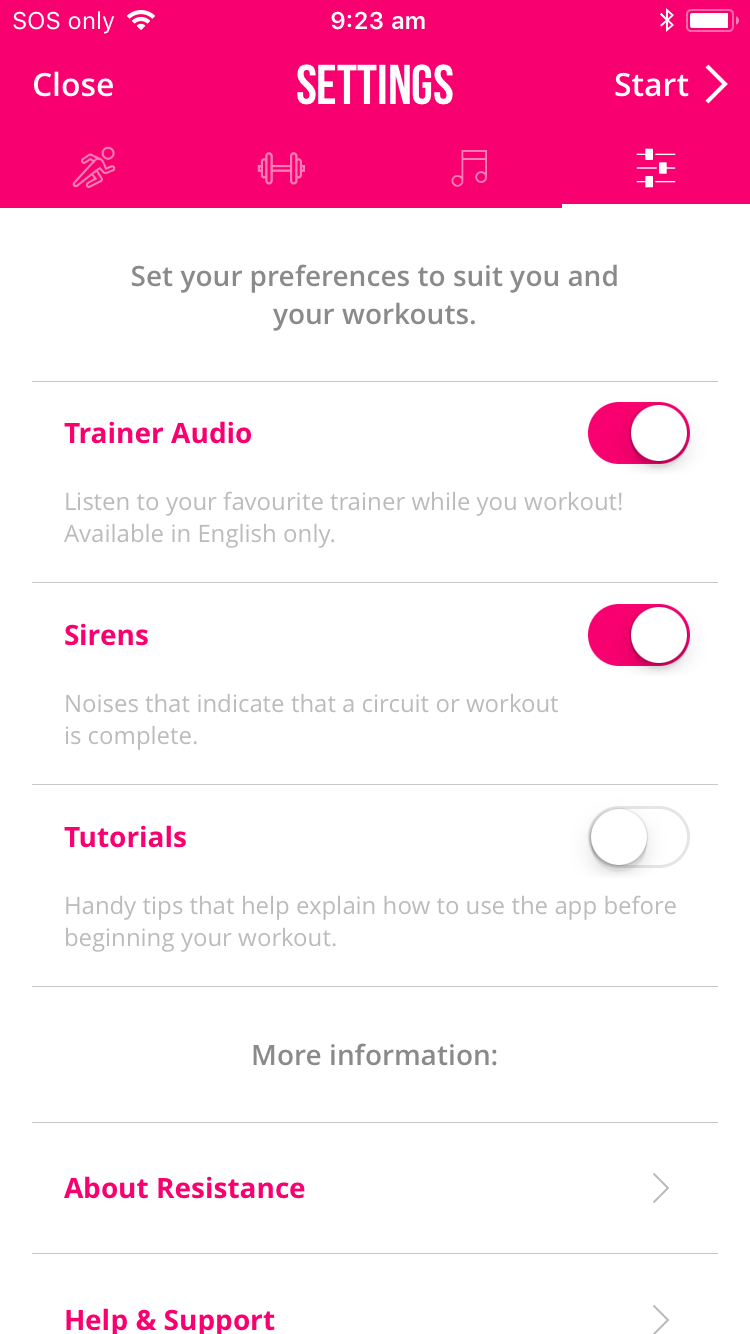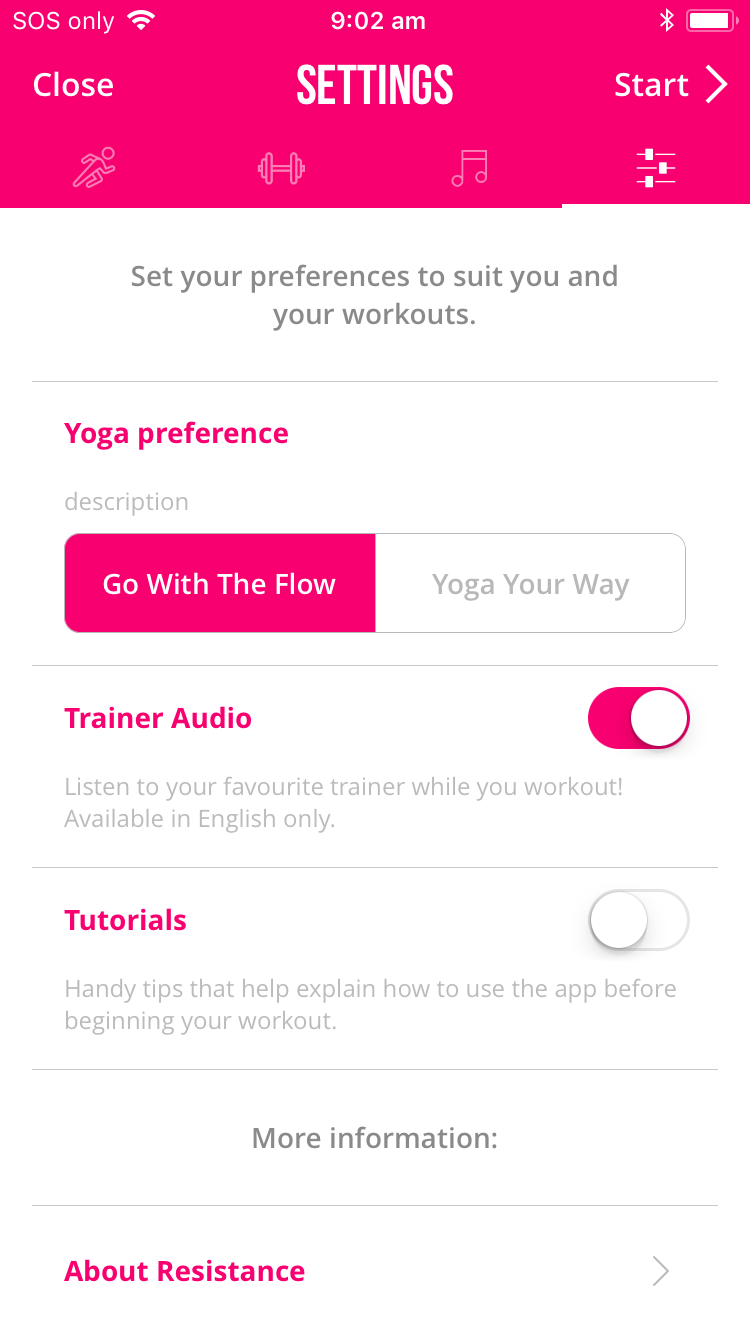 3.  If you wish to adjust your Trainer Audio preferences during a workout - simply do this by selecting the Audio icon at the bottom of the workout screen and toggle them on/off.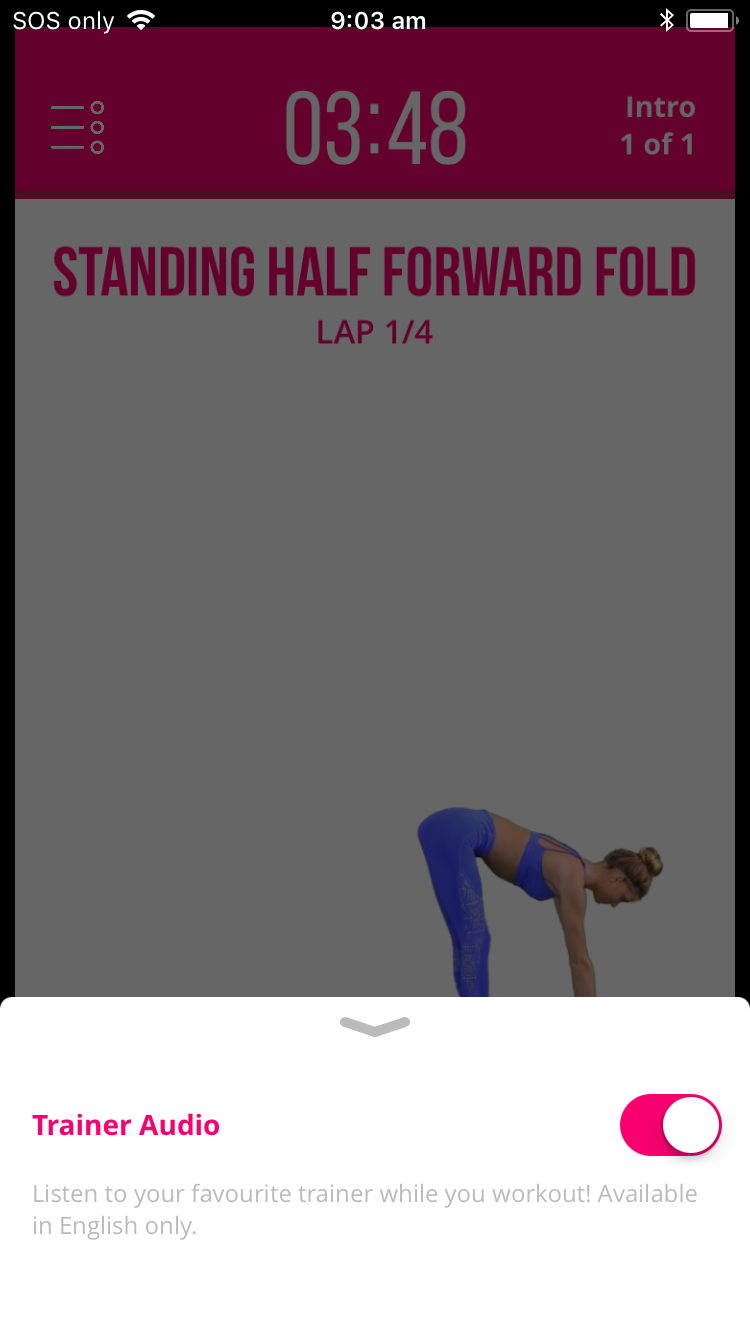 BAM Users
Please note, for BAM users, you will find that Trainer Audio is only available in BAM 1.0 weeks 1-12. Please stay tuned as we continue to add to this amazing program in the near future! 
Due to the increased frequency of Trainer Audio for BAM, your background music will remain at a lowered level at all times.