The two units of measurement that are available in the Sweat app include:
Metric (kg, cm, ml)

Imperial (lb, ft, fl.oz)
Please note that if you choose Metric as your unit of measurement, this relates to the Australian Metric System and uses cups and grams as its primary form of measurement.
A cup is determined by volume, rather than weight. Therefore, the water measurement will equate to:
1/4 cup = 60 mL

1/2 cup = 125 mL

1 cup = 250 mL
To update to your preferred unit of measurement:
Select 'Food' at the bottom of your screen

Select the settings icon to the far right of the screen

Under 'Measurement', select your preferred unit of measurement.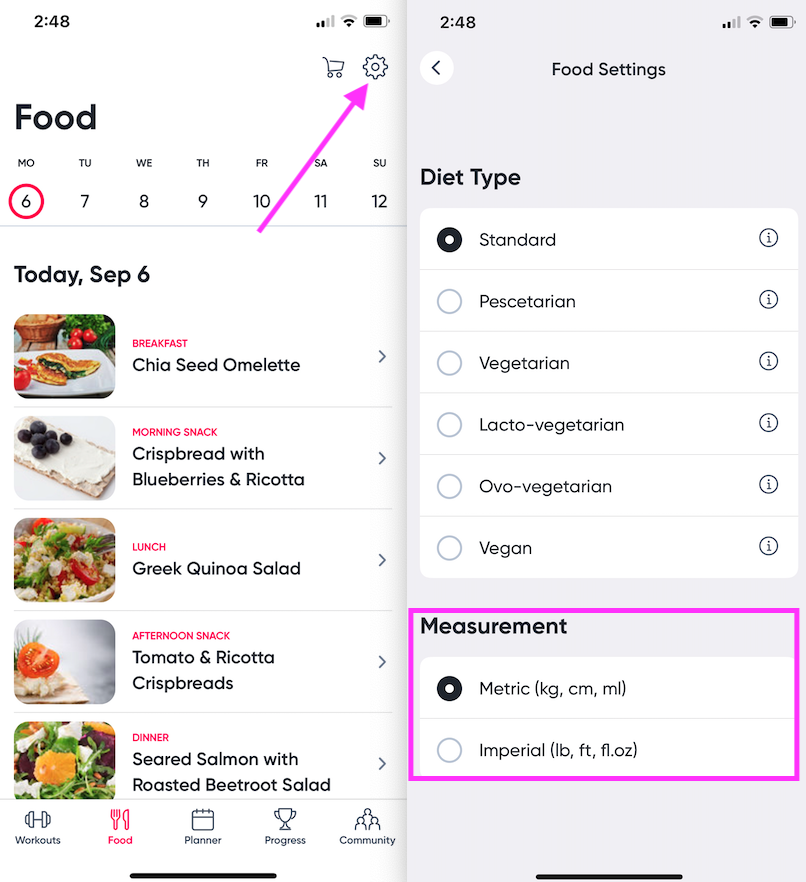 Your preference can also be updated on the 'My Profile' screen in the Sweat app.